First part of the 2022 Halloween event in Pokémon GO
Find out all about Halloween events in Pokémon GO
Halloween is a very special date for users of Pokémon GOsince, in general, during these last years we have been able to see that it was on these dates when Niantic chose to introduce Pokémon of generations not present in the app. In this way, from the American company they are aware of the relevance of this party, even though it is going to be celebrated in style with an event that will be divided into three parts while being part of the current Light Season. Thus, it must be said that in this case the Halloween event will have several parts in which we can get new Shiny Pokémon at the same time that we get new extras, being so then you can consult all these with all the content that they will bring to Pokémon GO:
Halloween Event Part 1
To start with this event, which already is underwayit must be said that this is what you should know about it:
Basic data
Date: From Thursday, October 20 to October 27 at 10:00 local time depending on the region.
Debut:
Payment temporary investigation: Will be available to players who purchase it from the in-game store. This will give access to encounters with Yamask and Yamask de Galar.
special investigation: In which you can get these same Pokémon, but with more requirements.
new shiny pokemon: Yamask of Galar
raids: Mega Banette* will appear during this week in Mega Raids.
Eggs: When hatching 7 Kilometer Eggs can come out Yamask*, Yamask de Galar*, Phantump, Golett o Noibat*.
Clothing: In this case based on Dusclops. You can get her in the store.
Song: During the nights of the event you will be able to listen to a remix of Pueblo Lavanda's music. *The Pokémon can come out in its Shiny / Variocolor version
Wild Pokémon, Raids and bonuses
Secondly, Pokémon GO You can find a series of Pokémon in the wild during these days, these being the following:
Common Wild Pokémon: Zubat*, Gastly*, Haunter, Spinarak*, Murkrow*, Misdreavus*, Sableye*, Shuppet*, Dusclops, Absol*, Drifloon*, Yamask*, Golett, Phantump, and Pumpkaboo raids will also have an important change in their species, being so Giratina will be the great protagonist and will know the movement Shady blow:
Level 1 raids: Sableye*, Purrloin, Yamask*, Galarian Yamask*, Phantump.
Level 3 raids: Gengar*, Umbreon, Driblim and Drapion.
Megaincursions: Mega Banette*
Legendary Raids: Giratina (Modified form)* *The Pokémon can come out in its Shiny / Variocolor version Finally, it only remains to point out the different bonuses that will be available in Pokémon GO during this Halloween event:
Candy: Double for catching, hatching, and transferring Pokémon.
candy ++: Trainers level 31 or higher will get a Candy ++ from their partner when walking with them.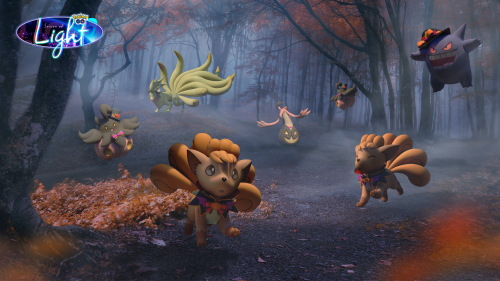 Second part of the Halloween event in Pokémon GO
All about the second part of the Halloween event
Pending update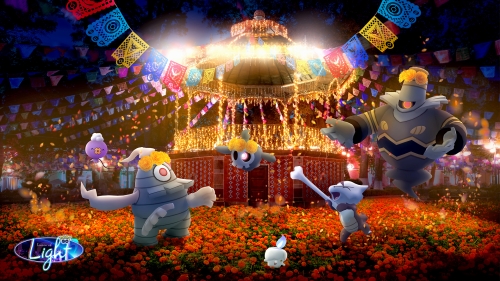 Day of the Dead in Pokémon GO
All about the Day of the Dead event
Pending update