The mobile gaming industry continues to grow, especially now with the advent of next-generation high-speed internet. Today, the mobile phone offers an experience as immersive as that experienced with an Xbox or a PlayStation. Although there are titles like Temple Run or Angry Birds that don't require any kind of extra, the most modern and advanced games can be uncomfortable if we don't use a controller with levers and triggers that offer greater ergonomic comfort. In this article we present 8 mobile accessories that will take your gaming experience to another level.
Stratus Duo (Android)

SteelSeries is a well-known peripheral brand. One of its most popular controllers, the Stratus Duo, works seamlessly with Android devices, Windows PC, and virtual reality accessories like the Samsung Gear VR and Oculus Go, so you can use it seamlessly with any of your devices. In addition, this controller is enabled for Steam, a platform with more than 6,000 games. Another of its advantages is its plug and play functionality, which eliminates the need to install any type of software. In addition, it has magnetic triggers, not springs, which guarantees better performance and durability. With a full charge, it allows you to play more than 20 hours and offers a range of 12 meters. If you already own a Stratus Duo, we recommend purchasing a mobile mount as it is affordable and fits multiple device sizes.
Rotor Riot (iOS)
The Rotor Riot is a wireless controller that is on par with the most modern paraconsole controllers. It's the only MFi controller with L3/R3 triggers, allowing game developers to create iOS titles identical to the PC version without restricting touchscreen functionality. This command is
also compatible with the most popular drones, such as the Ryze Tello or the MavicAir. There are more than 1000 compatible games and it offers more than 20 hours of gameplay without latency problems thanks to its wired connection. The remote also includes a base for the phone. However, you need to download the LuduMapp app for the joystick to work properly.
Newseego Finger Sleeves
Newseego's finger sleeves are made from premium anti-grease and anti-slip fiber and feature a stylish stretch design. They allow you to play for longer without getting tired, they offer excellent grip and they don't dirty the screen, which happens when you play with bare fingers and sweat starts to accumulate.
Cyxus blue light filter glasses
Although people play an average of about 8 hours a week, there are players who can play up to 6 hours at a time. During this period, we are exposed to blue light, which causes eyestrain, headaches, and even cloudy vision. Therefore, if you are one of those who spends a lot of time in front of a screen, be it with powerful games or with simple casino games, we recommend that you protect your eyes. Cyxus blue light filter glasses are highly recommended as they are lightweight, durable, virtually transparent and feature a special polymer that blocks HEV and UV rays. However, on the internet there is a wide range of glasses of this type, both for men and women or in a unisex version, and their price is around €30.
HyperX ChargePlay Clutch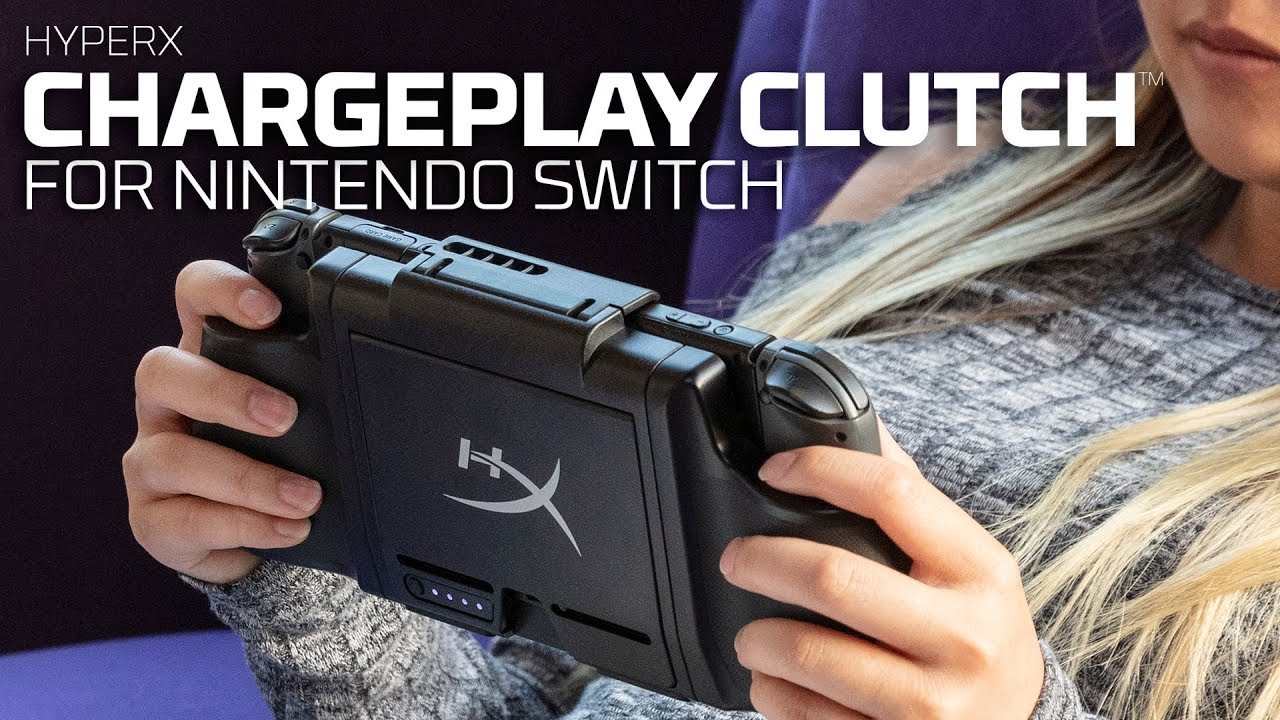 Let's face it: gaming in landscape mode on a slim phone feels awkward and a bit awkward. The HyperX ChargePlay Clutch charging case is a simple accessory that enhances mobile gaming without giving up the touch controls we're used to. In addition to a more ergonomic grip, the case doubles as a 3000 mAh wireless charger. The case can be adjusted to fit phones between approximately 12 and 17 cm.
Auriculares Razer Hammerhead True Wireless
We present you the best audio quality from a renowned brand. As you would expect from a Razer Hammerhead product, the TrueWireless earphones offer everything you need: noise cancellation ultra-low latency connection comfortable silicone tips touch interface voice control water resistance automatic pairing.
Xbox One PowerA Controller Stand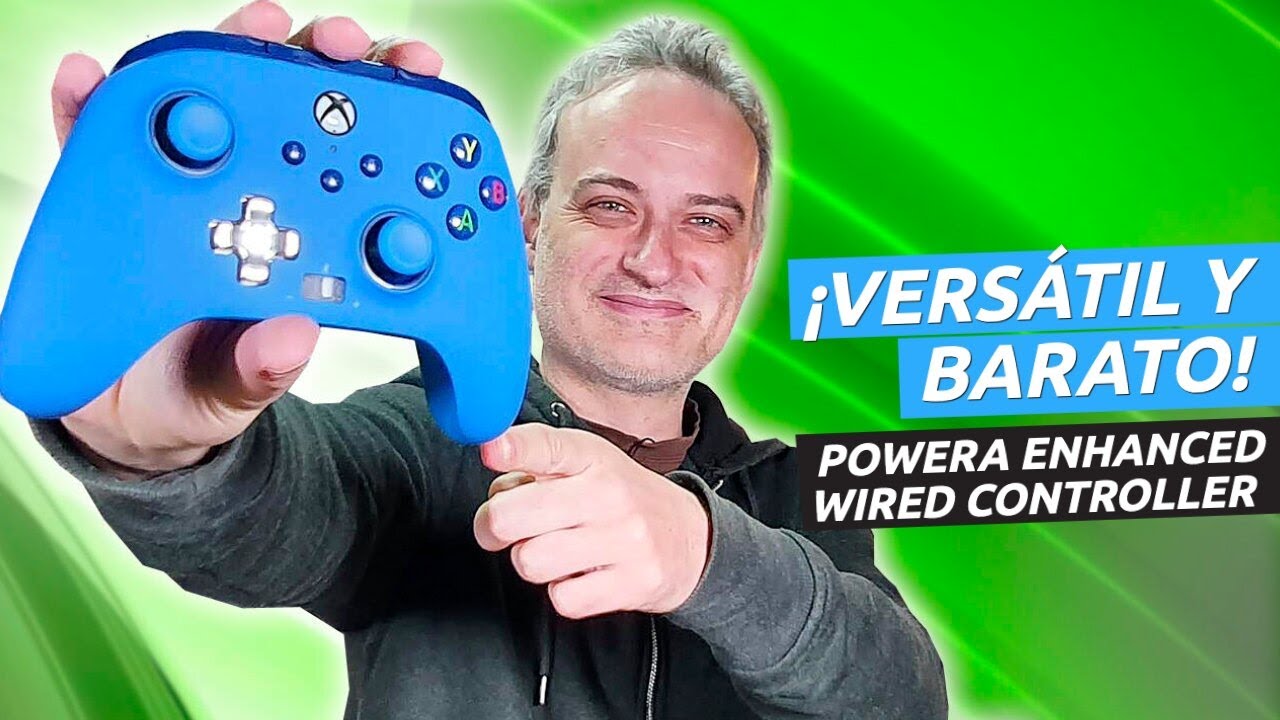 Xbox One controllers are excellent and are compatible with Android devices. If you have one that you feel comfortable with, you can use it with your mobile thanks to PowerA's Xbox One controller support. This support, whose price is around €15 on Amazon, is compatible with mobiles up to 8 cm wide. The double locking articulation to adjust the phone for the best ergonomics is excellent.
Anker PowerCore Essential 20K PD External Battery
Without a doubt, mobile phone battery technology has come a long way in recent years. Despite this, the most powerful games consume a lot of battery. In order not to run out when we are away from home, it is very useful to have an external battery. The Anker PowerCore III Sense 10K is very good, with a capacity of 10,000 mAh, but the Essential 20K PD is even better. Its 20,000 mAh charge is delivered through a 20W USB-C port that can charge an iPhone 12 50% in just 30 minutes. The charging time of the external battery is 5 hours, which is remarkable for a device with a capacity of 20,000 mAh. This external battery is compatible with all kinds of products, both large (such as the iPad or Samsung Galaxy range) and smaller peripherals. In this case, the external battery uses a trickle charge mode suitable for low-power Bluetooth speakers, headphones, and other accessories. The battery includes a USB-C to USB-C cable, a USB-A to USB-C cable, and a carrying case. It also comes with an 18-month warranty.
conclusion
Mobile video games are convenient because you can enjoy them anywhere, which we can't do with a PC or a console. In addition, the offer of games is immense and, thanks to the many accessories available, we can play in a really comfortable way.